Life Unexpected Review: "Storm Weathered"
at .
Cate finally learns the truth about Baze and Abby's relationship - and of course she has to find out about it in the yoga class!
Seriously, we think that Cate has every right to be mad and upset with both of them, but what we weren't expecting was to find out that she really does have feelings for Baze.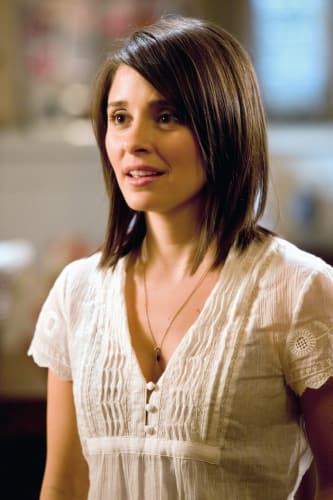 "Storm Weathered" also provided insight into Baze's own feelings for Cate. It is funny how it took Abby to blatantly address his feelings to his face in order for him to realize that their is truth behind his lies.
This whole love triangle between Cate - Baze - and Ryan really is something to ponder.
Ryan is the perfect guy in pretty much every way and he adores her enough to forgive her for lying and sleeping with Baze again. Baze, on the other hand, has cast some sort of spell on Cate - plus he is the father of her child.
This leads to the big question of - who do you want her to end up with?
If it isn't Ryan - gosh we feel bad for him! He really deserves the best and we aren't sure if Cate is the right woman for him.
Bug was missing this week, but we did get a closer look into Lux's relationship with Jones.
So far, also in this love triangle, we can't decide who Lux should be with either. Hopefully, we will learn more about these boys.
It was really sad to learn more about Lux's past. How cute was she as a little girl? Our hearts went out to her when she finally let someone in only to be rejected.
What did you guys think of this week's installment? How much do you love this show!?
We leave you with a few of our favorite Life Unexpected quotes after the jump!
Ryan: Rejection is a hard thing to shake off. | permalink
Math: And that is what your relationship with Abby is - a phonut. It looks like the real deal, but in the end no matter how hard you try to convince yourself otherwise, it is not what you really wanted. | permalink
Cate: I can't be stuck here with you idiots and your phonuts. | permalink
Math: Is that a Kabala bracelet around your wrist?
Baze: Abby said this is the new live strong. | permalink
Ryan: 250 items? Why can't we just order barbecue and wing it.
Cate: You just said order barbecue and wing it. | permalink