We're still mulling over the developments from this week's episode of Lost: Is Sayid infected? Where is Fake Locke taking his new army? Have we really seen the last of Dogen?
We tackle all these questions and more in our latest edition of the Lost Round Table.
But it's time to look ahead, as it's impossible to not get excited about next Tuesday's installment of the best show on TV. Why? It's titled "Dr. Linus" and it centers around Ben.
Below, we've posted a series of photos from the episode. Click on each to get an early look at upcoming scenes...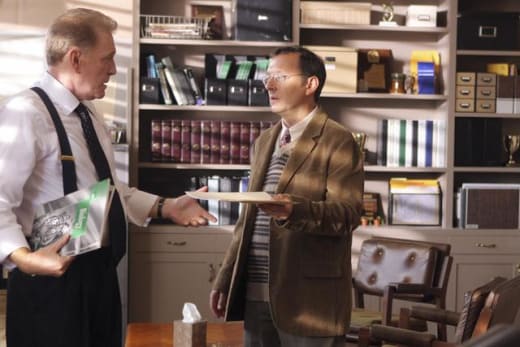 We've also posted a clip from "Dr. Linus." In it, the 2004 version of Ben is teaching his class... about an island.
[video url="http://www.tvfanatic.com/videos/dr-linus-clip/" title="Dr. Linus Clip"] [/video]
Matt Richenthal is the Editor in Chief of TV Fanatic. Follow him on Twitter and on Google+.