NCIS executive producer Shane Brennan's tease that Mark Harmon's Gibbs will be forced to make a "life-changing decision" this May has fans wondering what that entails.
Theories are in no short supply, but one of the more alarming is that Gibbs' actions, which "will impact every member of the team," mean Harmon may be leaving the show.
Is there any legitimacy to that? The actor himself weighed in to EW.
"I don't think so, but I don't know for sure," Mark Harmon said. "That may not stop them from getting rid of me, but I'm having a blast. That hasn't changed since day one."
"I have no plans to leave. I have a contract with significant more time on it. That may not stop the producers from getting rid of me, but I have no plans to take myself out."
That settles that, but still leaves the question of what crisis will befall his character at season's end and how it ties into Rena Sofer's lawyer/lover character, M. Allison Hart.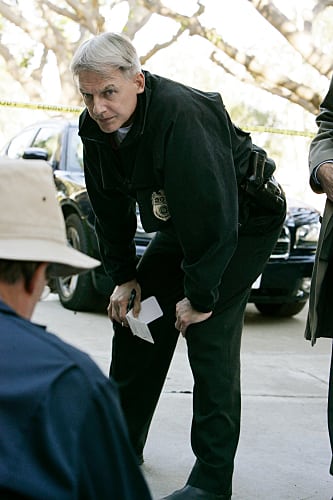 What will the ramifications of Gibbs' big decision be?
"Whatever [fans are] thinking, they're wrong," Harmon says.
"It is never the obvious [thing] on this show. As always, these writers make you think something but it is almost never what you think will happen. I think that it's good to keep people guessing, especially after seven years."
"I think it is time to see these people away from their job and with their girlfriends or family. It is time to let out some of those nuggets. We've earned them. Fans come for the procedure but we have earned the right to break off another piece of the puzzle."
Getting back to the big May season finale mystery, Harmon hints that although Sofer's character plays a part, however "she is not alone. Others will play a part, [too]."
As for what brings another attractive Gibbs adversary, D.C. madam Holly Snow (Dina Meyer), back to NCIS? "Gibbs will use her in an investigation," explains Harmon.
"She is an interesting ally, an odd ally, an uncomfortable ally in some ways. But the writers like what Dina did before. A madam character is really pretty fascinating."
Any NCIS season finale theories? What's in store for Gibbs? Are you satisfied with how the season has been shaping up so far? Comment away.
Steve Marsi is the Managing Editor of TV Fanatic. Follow him on Google+ or email him here.