Last week's episode of Fringe was titled "Peter." But Joshua Jackson's character wasn't the only key inidividual vieweres learned about during the flashback-heavy installment of the Fox series.
Blair Brown's Nina Sharp was also a focus, as we discovered vital pieces of information about this mysterious figure. For example, she didn't lose an arm to cancer.
What was the actress' reaction to that reveal? She told TVAddict.com:
"It was very interesting all of a sudden to humanize Nina. I've always felt she's one of those people who pretends to be something colder, cooler than she actually is... I think over next season we'll start to understand her profound connection to not only Olivia, but to Peter. Because that goes pretty well unexplained."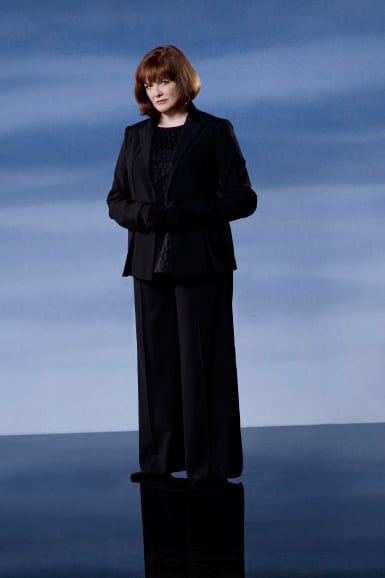 A couple other excerpts from the interview:
On the season finale: "While some would say it's a mini-movie, I saw it's a maxi-movie! It's huge. It's so complex I literally have read both episodes twice and I'm still not sure I get it."
On Nina's family tree: "I always wondered whose mother I am.... is Peter my child? Well, first I thought maybe Olivia was my daughter. Then I wondered too whether even though we're led to believe that this was Peter's birth mother that was at the funeral, was that the case? I don't know."
Matt Richenthal is the Editor in Chief of TV Fanatic. Follow him on Twitter and on Google+.