It's already been reported, but it's still hard to believe: Fringe will go Glee this spring and air a musical episode.
We weren't the only ones surprised by this news. John Noble shared his reaction with TV Guide Magazine:
"The whole concept was so out of left field that it caught us all off guard," he said of the April 29 installment, which finds the Fringe cast actually singing. "It's remarkable. When I heard some of the actors sing... Lance [Reddick] has an extraordinary voice, Anna has a beautiful voice... and Jasika [Nicole]? Wow!"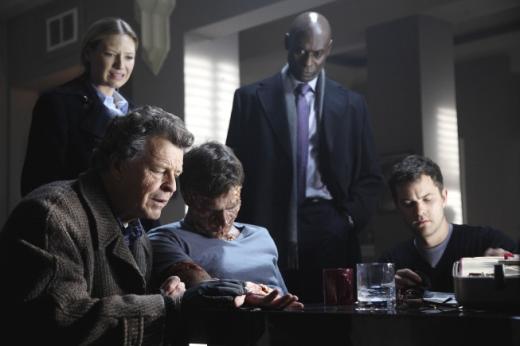 What else is in store as Fringe airs two consecutive months of new episodes this spring?
Peter Weller and Martha Plimpton will guest star.
Peter will learn the truth about his past.
Leonard Nimoy will appear on the two-part season finale.
As for that finale? Nimoy told TV Guide Magazine:
"I think the most important thing is that Walter and William will have their confrontation. That is what the audience has been waiting for."
Matt Richenthal is the Editor in Chief of TV Fanatic. Follow him on Twitter and on Google+.