Holly Marie Combs is on her way back to television.
The former Charmed star hasn't appeared regularly on the small screen since that show ended in 2006. But Combs will help anchor Pretty Little Liars, a highly-anticipated ABC Family series that premieres this June.
Combs will take on the role of Ella Montgomery, a character she discussed this week with The New York Post. Excerpts from the interview follow...
On why she chose Pretty Little Liars: What I wanted to do this pilot season was find something that was worth leaving my kids for. This show was seamless - they said I would work two to three days a week on this contemporary series and remain a float in the business. At the same time, I could be home long enough to make my kids realize they weren't raised by nannies. Which is my biggest goal at the moment.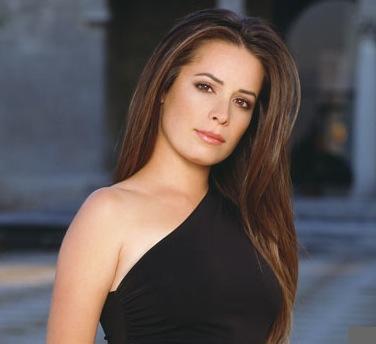 On her character: Ella is like the very modern, laid-back mom who lets her kids be individuals. She's the very liberal mom, which I myself am not. So I have a little bit of a struggle.
On the show adhering the book series on which it's based: We're trying to cover everything the books encompass in a way that makes everybody feel satisfied. Which is basically an impossible task. The books had a very big following as it was, so there's some responsibility to be loyal to what's in them. But that being said, we're going to go through them very quickly.
I think Ella's husband doesn't have an affair till the second book and we have that in the first episode. We're expediting storylines. And from what I heard, they get divorced and Ella begins dating younger men. Which kind of horrifies me.
Pretty Little Liars debuts on June 8. Will you tune in for it?
Matt Richenthal is the Editor in Chief of TV Fanatic. Follow him on Twitter and on Google+.