Ugly Betty Sneak Peak: "Hello Goodbye"
at .
This is your last chance to watch a new episode of Ugly Betty ever! Tune in Wednesday night to see how it all goes down.
Producer Sheila Lawrence was quoted saying: "Every character ends up in a good place — this is Ugly Betty after all. Amanda has a question answered that's been looming since Season 2, Justin has a dream come true, and Wilhelmina quite possibly has the happiest ending of all."
So it looks like Wilhelmina is not dead! Thank goodness!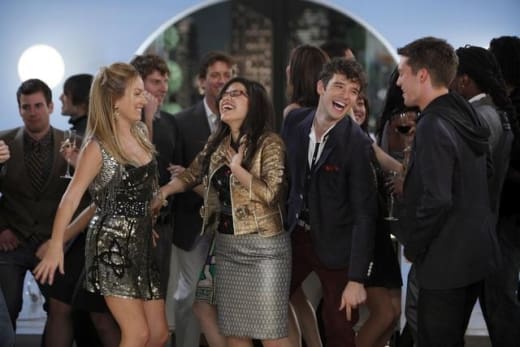 Also, we learn that Betty is reluctant to tell Daniel about her future. Meanwhile Justin and Bobby go searching for a new place to live and Hilda is not too happy about it. And poor Marc feels like he is destined to be alone forever.
Don't forget to tune in this Wednesday night at 10pm on ABC to say good-bye to our beloved Ugly Betty!
Follow the jump for a few other stills from "Hello Goodbye."