One of the best actresses in TV history is coming to Lost... in some capacity.
Allison Janney, who won multiple Emmys for her role as CJ on The West Wing, will appear on the mysterious May 11 episode of the series. As previous Lost spoilers have revealed, this installment (titled "Across the Sea") is unique, even for Lost:
It will feature no regulars from the show's first five seasons.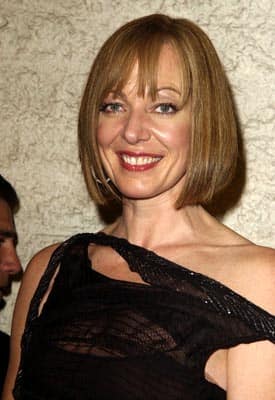 Producer Carlton Cuse Cuse will simply say Janney's role required "incredible presence," while Damon Lindelof adds:
"We've been talking about this character for awhile and how nervous we were that we wouldn't find the right actress. When we first started talking about this character in the writers room we called her 'Allison Janney' under the assumption that we wouldn't be able to get her."
Speculation on this character includes Jacob's mother or The Man in Black's mother. Our money is on the latter. How about you?
Matt Richenthal is the Editor in Chief of TV Fanatic. Follow him on Twitter and on Google+.