Welcome to the ninth edition of The Vampire Diaries Caption Contest at TV Fanatic!
This week's winner is XOXO. Congratulations! The winning entry appears below.
Honorable mentions go out to abigail, flipped and sally.
Thanks to all for playing and good luck next week, too!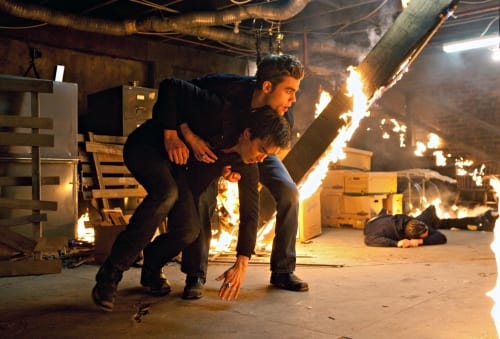 ["I Can't be Tamed," Damon's ring tone, plays]

Stefan: Seriously? Miley Cyrus? And I'm trying to save you right now but you are answering your CELL?

Damon: HELLO? [line goes dead] Aww, no bars down here! HOLY HELL THE BUILDING'S ON FIRE!!!
Matt Richenthal is the Editor in Chief of TV Fanatic. Follow him on Twitter and on Google+.