DIRECTV originally aired "The Son," the fourth episode of the fourth season of Friday Night Lights, in December. NBC showed it this week.
Simply put, it's one of the best hours of television, anchored by one of the strongest performances, you'll see all year.
If only Emmy voters paid attention to this incredible drama, Zach Gilford would earn a nod for his portrayal in this episode alone. He made viewers feel every ounce of grief Matt Saracen experienced while laying his father to rest.
And, like usual, the show itself avoided all sappy cliches and over-produced segments. It simply placed the camera alongside Matt and those around him and let us inside their mourning periods. It was powerful, moving stuff and we talked about in-depth at the time.
Read that review NOW and chime in with your thoughts on "The Son."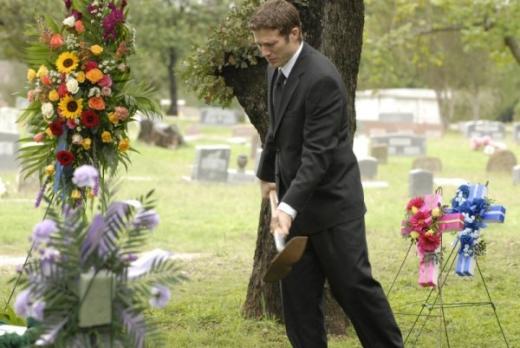 Matt Richenthal is the Editor in Chief of TV Fanatic. Follow him on Twitter and on Google+.