The shocking return of Katherine to conclude season one of The Vampire Diaries overshadowed one unfortunate development:
She killed Uncle John Gilbert...
... didn't she?
"That's up in the air right now," David Anders told Entertainment Weekly in its most recent issue. "They haven't picked up [my] option yet. I feel like the character has a lot of legs and you can go in many different directions with him. But ultimately it's [executive producer] Kevin Williamson's choice."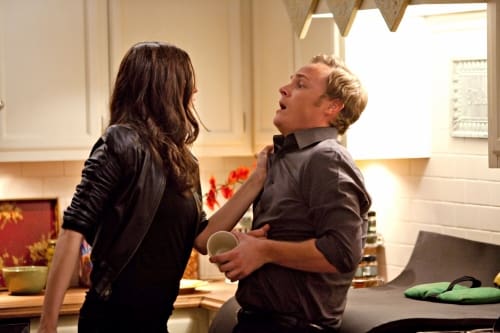 Do you wanna see John Gilbert return? Sound off now in The Vampire Diaries forum!
But Katherine did stab John in the chest, right?
"People don't always die from knife wounds," said the actor, making a decent point.
Those yearning for more of Anders don't need to wait for this issue to be settled in order to see him on the small screen again: Anders will guest star on the September 7 episode of Warehouse 13.
Matt Richenthal is the Editor in Chief of TV Fanatic. Follow him on Twitter and on Google+.