After six months off the air, Lie to Me returns to Fox tonight.
The network is hoping for solid ratings from the drama, as it's booked in the 8 p.m. Wednesday night time slot this fall. But that could change if viewers don't tune in for the show again this summer.
Why should they do that? Star Tim Roth previewed upcoming episodes and storylines with Zap2It last week. A few excerpts from the interview:
"It gets wilder and wilder really," Roth said. "It gets more and more eccentric, which I enjoy. We look into his relationship with his daughter. We look at his relationship with Foster and how that came about. And we go into his background as well, just independently of that. So we open up another new territory."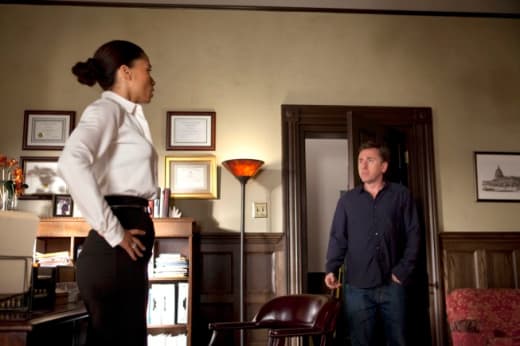 On Lightman and women: "The aim of the character is someone that dances around in sort of the edge of the law, and even in his relationships with women. It's a very hard thing for a man that has that scientific kind of ability to have a relationship, and so we're exploring that - what it's like for him, and what it's like for the women around him."
Former Veronia Mars star Jason Dohring guest stars on tonight's episode, "Beat the Devil." TV Fanatic will recap and review the installment in depth. Return to the site tomorrow morning for a lot more on it!
Matt Richenthal is the Editor in Chief of TV Fanatic. Follow him on Twitter and on Google+.