TV Fanatic Exclusive: Chris Colfer on "Surreal" Glee Casting, Julie Andrews and More!
Matt Richenthal at . Comments
Chris Colfer is currently in England, doing press for Glee and meeting fans across the Atlantic.
But that didn't stop the actor from fitting TV Fanatic into his schedule for a few minutes today.
The 20-year old, who plays Kurt Hummel on TV's highest-rated new show, gave thoughtful, funny responses to our questions. We greatly appreciate his time. Read on to see what singer he'd like to see the show pay tribute to next, along with what actress he wants to play his grandmother...
TV Fanatic: You auditioned for Artie, but they created the role of Kurt for you. What was that like?
Colfer: It was the most surreal thing that's ever happened to be me. It was the first time I even got a call back after years of auditioning. Just an incredible experience I probably won't ever fully appreciate.
TVF: Was there one moment when you realized just how big Glee had become?
Colfer: Probably when we got invited to sing at the White House. That made it clear something special was going on.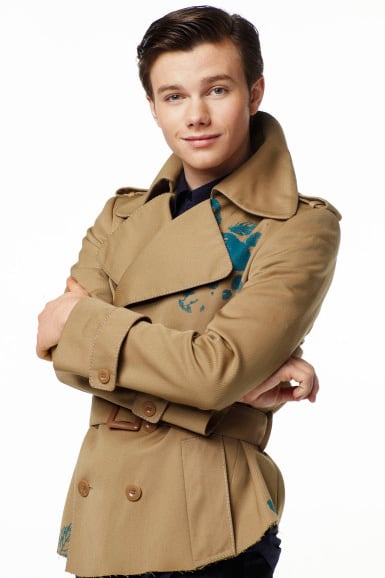 TVF: Take us through an average day.
Colfer: We arrive around 5 or 6 a.m. and film a few scenes. Then, dance rehearsal or pre-recording sessions before more filming in the afternoon. The day typically lasts between 14 and 16 hours.
TVF: Having done Madonna and Lady Gaga, what artist would you want Glee to pay tribute to next?
Colfer: I'm on board with the Michael Jackson campaign. But I also think an Andrew Lloyd Webber episode would be perfect for Kurt.
TVF: How did you develop such chemistry with your co-stars? Were you familiar with their work?
Colfer: I knew about Matt and Lea because I've been a theater nut since I was a child. And I'm obsessed with Jane Lynch because, come on, who isn't? But everyone else was pretty new and brought in from all over the place. That helped because no one knew each other. We only had ourselves to rely on socially, for moral support, that kind of thing.
TVF: Are you ever critical of Kurt? He can be a bit abrasive sometimes, like when he pretty much stalks Finn.
Colfer: I'm probably the most critical of all. But I often remind myself that Kurt is very young. He's 16. He's still learning so much and is going through one of the hardest things right now, not just with his sexuality, but having a crush on someone that isn't reciprocated. All high school students can relate to that.
TVF: Do you feel pressure playing a character that's almost a gay role model/spokesperson at this point?
Colfer: I do. I think Kurt is so brave to be where he is and who he is. I want to make sure the character is handled with respect and avoid just making him a punchline.
TVF: Do you have a favorite performance?
Colfer: I had a blast doing Rose's Turn. It was just me and the crew late at night in an empty theater and I kept doing parts of it in one take and being pissed because I wanted it to last!
TVF: What's it been like to work with Mike O'Malley? We're such fans of the relationship between Kurt and his father.
Colfer: It's one of the biggest highlights of doing the show for me. Mike is so talented and so passionate. He gets closely involved with all the material and, again, is just full of passion. He's also funny as Hell.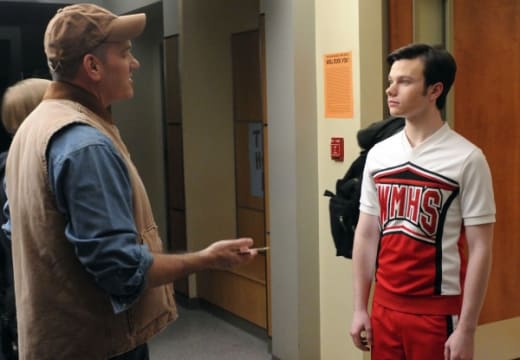 TVF: What can you tell us about season two? Kurt is getting a boyfriend, right?
Colfer: Yes. He's gonna be a regular guy that Kurt befriends because he's having trouble with his own sexuality and the bond grows from there. I'm also trying to get Julie Andrews cast as Kurt's grandmother if you can help with that.
Matt Richenthal is the Editor in Chief of TV Fanatic. Follow him on Twitter and on Google+.