Private Practice has done the obvious and promoted Caterina Scorsone, who plays Dr. Amelia Shepherd, little sister of Grey's Anatomy's Derek, to series regular status.
"It's so fantastic for so many reasons," Scorsone told TV Guide. "Everyone is generous and fantastic, so to know that's going to be my home for a while is pretty nice."
Amelia was introduced at the tail end of Season Three, when she clashed with the Oceanside Wellness doctors over whether she could save one of their patient's lives.
"She's very complex," says Scorsone, who actually went to medical school before deciding she would rather play doctor than be a doctor. "She inspires a whole rainbow of emotions in all the people around her. She's lovable and annoying at the same time."
"She's also tough and fragile at the same time."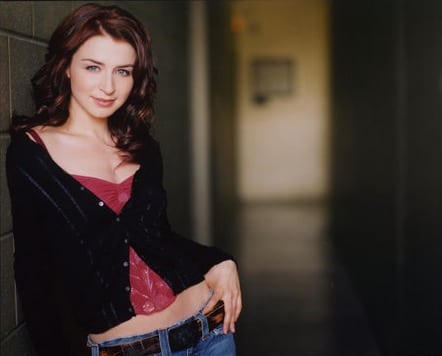 Scorsone has yet to work with Patrick Dempsey, who plays her on-screen brother, but is itching to, and it's only a matter of time. Why write her as his sister otherwise?
"It is a little bit intimidating," she admits.
"Just kowing how passionate people are, wanting to honor their expectations in the relationship with Derek, who is so deeply a part of people's journey on this show."
Executive producer Shonda Rhimes says the writers were already discussing a Shepherd-centric crossover. "We've absolutely been talking about that," adds Scorsone.
The 28-year-old notes: "Based on the history we've already established between Amelia and Derek, there definitely has to be some sort of encounter at some point."
As for the Season 4 premiere of Private Practice, which the cast is currently shooting, Scorsone says the story will pick up a few weeks in the aftermath of Dell's death.
"Everyone's had a little time to process and grieve," she says.
What do you think of Amelia becoming a permanent fixture in SoCal? How do you think the crossover of Big and Little McDreamy should happen? Discuss!

Steve Marsi is the Managing Editor of TV Fanatic. Follow him on Google+ or email him here.