Even the great ones need an assist once in awhile. Muse Watson will reprise his role as Mike Franks, Gibbs' mentor, on the season premiere of NCIS, according to Fancast.
Rocky Carroll (Vance) says that despite the events of May's season finale, everyone on the team "is still alive and well," although "We've got a few old scores to settle."
When we left NCIS, Paloma Reynosa had just entered the store where Jackson Gibbs (Ralph Waite), his dad, works. All indications are that Gibbs' father lives ... but how?
Enter Mike Franks. The Reynosa Cartel, after all, is one giant score to settle, and one that looms as a significant threat to Gibbs on both personal and professional levels.
In the penultimate episode of Season 7, "Patriot Down," Gibbs tried to contact Mike with a simple message: Rule 44. But Col. Bell and Pvt. Dean were not after Franks.
Here's a photo of the tandem in the Season 8 premiere, titled "Spider and the Fly." How do you think Gibbs' mentor will help him take down this formidable adversary?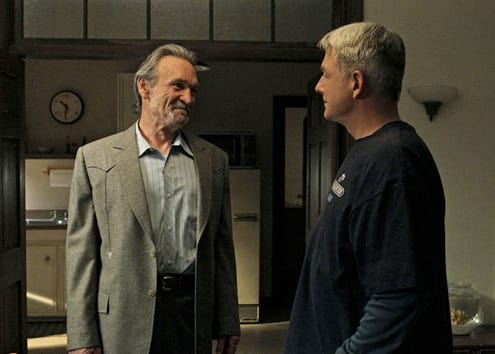 Gibbs, Franks and the rest of the NCIS team return September 21.
Steve Marsi is the Managing Editor of TV Fanatic. Follow him on Google+ or email him here.