Laura Vandervoort will reprise her role as Clark's cousin Kara on season 10 of Smallville. We already know that much.
But the actress tells William Keck of TV Guide that she won't just quietly come back for the final season of The CW hit.
"Kara returns in a very heroic way," Vandervoort says. "When I found out this could be my last episode, I thought it would be great to see a quick glimpse of her in the uniform before she takes off."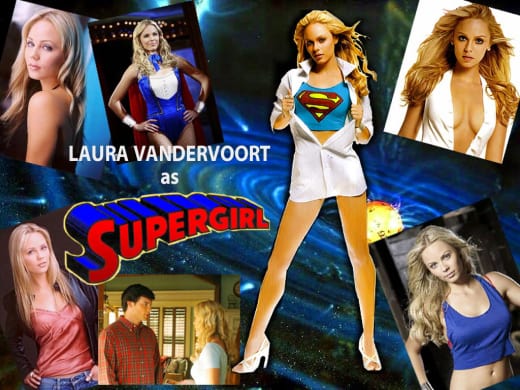 The actress will get her wish.
"You really see her as Supergirl," says producer Kelly Souders. "Not the whole outfit, but her wardrobe will have evolved even a little more than Clark's. She's less Kara and way more Supergirl."
The character will sport this look after she swoops in for a rescue and her flying powers are revealed. A media whirlwind and photo op will ensue.
Because we know the super suit will finally make an appearance on season 10, might Kara have some influence on this evolution, as well? Souders teases:
"Kara has a lot of input down the road in Clark's transformation into Superman."
Matt Richenthal is the Editor in Chief of TV Fanatic. Follow him on Twitter and on Google+.