With just two days to go until the season two premiere of The Vampire Diaries, fans are anxious to every nugget of information they can find about what's on tap.
Enter Kevin Williamson. The producer spoke to Collider this week and while he shied away from any major spoilers, he revealed just enough about Katherine and Tyler and flashbacks to get us even more excited than before for Thursday night...
What can you tell us about season two?
Katherine being back in Mystic Falls is a bit of a game changer for the show. It's about, "How is that going to affect Damon and Stefan, in terms of Katherine now being back in town?" It's so hard to talk about it without giving anything away because it seems like everything is a surprise and everything is a twist. But, Katherine comes back and pretty much states why she's back. It will be fun to watch that play out. If you've watched our show in the past, you know that there's always more than one reason why someone is there. It's a huge journey.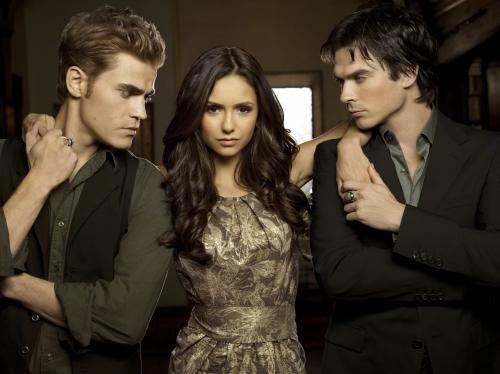 Visit our Vampire Diaries forum and dish on upcoming developments now!
Has Katherine changed?
She's meaner. Actually, it's going to be interesting to watch. She's different, in the sense that she doesn't have to wear corsets anymore. I'm scared to say because it will tease where she's been. What she's been up to is a bit of a secret.
Will there be more flashback episodes?
Right now, we have one. We have three flashback episodes planned, and I'm guessing there will be a fourth.
Tell us about the Lockwood Curse.
Tyler is going to learn, through help from his Uncle Mason, who comes to town in the very first episode, who and what he is. He's going to learn about the curse, who he is and how he responds to it. 
Matt Richenthal is the Editor in Chief of TV Fanatic. Follow him on Twitter and on Google+.