Last night's Power of Veto competition and ceremony were obviously critical on Big Brother, but the best moments stemmed from the Pandora's Box punishments.
Already stripped of silverware and glasses, the gang had to speak via sock puppets and dance whenever they heard music for separate 12-hour stretches. Classic.
With only five people remaining, they're obviously getting delirious and there's less drama for the producers to focus on. What resulted was a lot of fun Wednesday.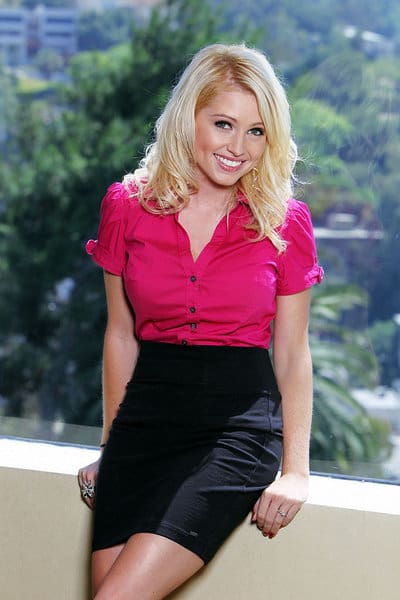 Britney's gone from catty to adorable in recent weeks.
From Britney's cute sock puppet to Hayden's lack of dance moves and Enzo's lack of golf knowledge, these moments shed light on the absurdity of BB we often don't see.
It all boiled down to a critical PoV competition, however, and Otev the Broadway Clam played host as everyone suited up for the first time. But who emerged victorious?
As Otev sang clues about two guests, the competitors scrambled to find the CD in the yard with an amalgam of those two guests' names. It came down to Ragan and Enzo.
Either way, Lane was going to have to put up someone else and wasn't happy about it. When Enzo and Ragan heard the final clue, both knew right where the disc was.
In his first display of athleticism (or any skill) we've seen all season, Enzo lunged past Ragan and snagged the CD. Ragan was PISSED and Enzo exhibited pent-up machismo.
Watching him act like he's all that after basically coasting through the last eight weeks and having no realistic change in the jury house was great. Enzo is like a caricature.
Just the same, the Meow Meow earned that veto, no question about it, and the onus fell on Lane to pick his replacement. Interestingly, his loyalty to the Brigade wavered.
Whether he feels he stands the best chance of beating Britney in the final two or just likes her that much is unclear, but he spared her from the block. It's Hayden and Ragan.
Despite his pact to take Hayden to the final two, he doesn't want to lose Britney either. Besides, Ragan's the target. Hayden against him should make for an easy 2-0 eviction.
Britney, on the other hand, might have been back-doored by Enzo and Hayden in a power move, which Lane sensed. The question now is whether Ragan can pull a fast one.
Clearly he's persona non grata right now, but if there's anyone smart enough to cut a deal, or self-aware enough to realize his predicament and think two steps ahead, it's R.
Can he save himself from eviction? Did Lane make the right decision putting up Hayden instead of Britney? Sound off on last night's Big Brother below!
Steve Marsi is the Managing Editor of TV Fanatic. Follow him on Google+ or email him here.