Fear not, Kurt Hummel fans.
We know this character hasn't been featured prominently on the first two episodes of season two - heck, he didn't even get a Britney Spears song this week, despite his pleas for New Directions to cover her singles - but that will soon change.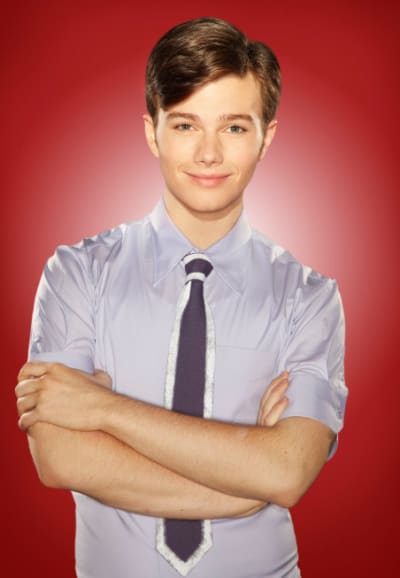 Speaking to E! News, Glee creator Ryan Murphy makes it clear that Kurt will be a major player going forward, starting with next Tuesday's religion-themed episode, "Grilled Cheesus."
"Last year the throughline was about teenage pregnancy. And the throughline this year is really about Kurt and his feelings about tolerance, not only in high school and in the world, but also the ripple effect it has on everybody around him," he said.
Previewing Tuesday's installment, Murphy said Kurt
will struggle
to accept the beliefs of those around him.
"[Tolerance] is a very powerful thing to write about because this week alone three gay teenagers have killed themselves and committed suicide, and we just got asked today to do a PSA on it because it's becoming such an epidemic because of the bullying."
As for the top question on the minds of fans, Murphy would only say that Chord Overstreet's Sam will NOT be Kurt's boyfriend. Might that distinction fall to Darren Criss' Blaine? It sure sounds that way:
"Darren has a major, major arc. He sort of becomes Kurt's mentor and then maybe love - he had to leave his own school because of bullying and goes to an all-boys academy and finds acceptance because that school has a no-bullying, zero-tolerance policy. So Kurt really admires him and respects him. He plays someone who's one year older than Chris' character, so he's the old pro."
There's a lot to digest here. Head over to our Glee forum and discuss it all now!
Matt Richenthal is the Editor in Chief of TV Fanatic. Follow him on Twitter and on Google+.