Dancing With the Stars Review: Week Three Performances
Steve Marsi at .
With the middle-aged male contingent (Michael Bolton and David Hasselhoff) gone, Dancing With the Stars kicked off its third week by adding some story lines to its 10 pairs' dances.
The results were mixed ... for the cast and the show itself.
It seemed like the band was off all night, and the vocalist tripped over some of the lyrics more than once. Rather than enhancing the performances, this was often a bit of a distraction.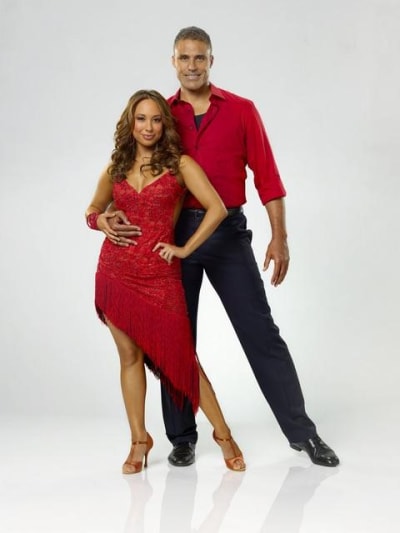 Rick Fox and Cheryl Burke were predictably strong last night.
In a bit of a surprise Monday, Audrina Patridge claimed top honors along with Tony Dovolani, with the usual favorites - Brandy and Jennifer Grey - in a tie for the #2 spot.
Week three scores and predictions after the jump ...
Audrina & Tony - 26
Jennifer & Derek - 24
Brandy & Maksim - 24
Rick & Cheryl - 24
Kurt & Anna - 23
Kyle & Lacey - 23
Florence & Corky - 20
The Situation & Karina - 20
Bristol & Mark - 19
Margaret & Louis - 18
This definitely will make for an interesting results show tonight.
With only three points separating first and sixth, let's just assume all of those couples are safe. Distinctly a cut above the bottom four, we think that's a fairly safe bet.
If you assume that, Margaret Cho would seem a likely candidate to go, except she may have more fans than Florence Henderson, who may be undeservedly kicked off.
Bristol Palin and the Situation should also have strong-enough fan bases (and hype from ABC's PR machine) to keep them going for at least a couple of additional weeks.
As we see it, Florence and Corky will be eliminated, with The Situation and Katrina skating by narrowly once again. Is that what you think? Or want to happen? Tell us.
Steve Marsi is the Managing Editor of TV Fanatic. Follow him on Google+ or email him here.