Kate Voegle plays Mia Catalano on One Tree Hill.
But for one hour this week, she'll play Mia Catalano... on Life Unexpected.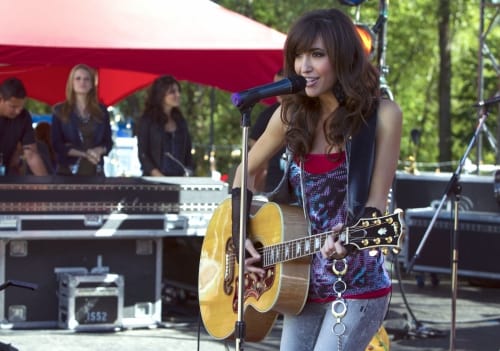 The character will head to Portland for a music festival and interact with character on her show's CW neighbor during a highly-anticipated crossover episode. It airs tomorrow night and Voegle spoke to our friends at Daemon's TV about the experience:
"I'm so excited for fans to see it," the actress says of the episode. "I'm excited for Life Unexpected fans to see it and the new fans that are going to tune in for some music. It's just going to be awesome."
Can she tell us what Mia will be performing?
"I don't know if I'm allowed to say. That's a good question. I'm going to be safe and not reveal it but it's a really fun song and it's upbeat and it's kind of sassy. I think it would actually be a perfect fit for the situation that Mia is in right now in her relationship."
Matt Richenthal is the Editor in Chief of TV Fanatic. Follow him on Twitter and on Google+.