The Real Housewives of Atlanta Review: "Nene Get Your Gun"
Arlene G. at .
On last night's Real Housewives of Atlanta, Phaedra adjusted to motherhood, Kim dealt with her daughters' questions and NeNe's marriage teetered on the brink of collapse.
Kandi hosted another glamorous Kandi Koated Nights with the girls, while Cynthia planned her dream wedding. Brielle, Kim's 13-year-old daughter, got an abstinence ring.
Most significantly, Nene filed for divorce from Gregg.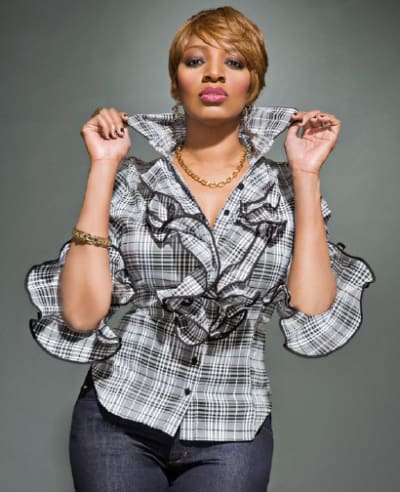 For NeNe, it's over and the bad news Leakes out.
After Kandi reworked Kim's new song and dumbed it down a bit, Phaedra and Apollo came home with little Aydan Adonis and started to adjust themselves to parenthood.
Nene and Kim discussed their trouble with men as Kandi went over for brunch at Kim's parents home and Kim listened to the revamped "The Ring Don't Mean A Thing." 
But the real drama was still to come, courtesy of NeNe and Gregg.
Gregg vented his marital woes to a local DJ on a phone conversation that ended up on the air, meaning greater Atlanta as a whole found about the impending divorce.
After Nene stumbles upon her divorce scandal posted online, she and Gregg have a nasty showdown where each blame the other for the collapse of a perfect union. 
It's over. But fortunately for you, this review is not.
Read on for more Real Housewives of Atlanta!