Sometimes, running TV Fanatic means you have to do things like watch Heroes. Painful, but it's a living. Fortunately, there are also more enjoyable tasks to balance it out.
Compiling Family Guy quotes over eight-plus seasons? Life could be a lot worse. Our quest to build the Internet's premiere library of lines from the Fox hit is never-ending.
Well, as long as they keep airing new ones, at least. We've got the best lines from every installment to date! Follow the link for 153 episodes' worth of Family Guy quotes!
Go ahead. Waste time. Laugh until your stomach hurts. You know you want to.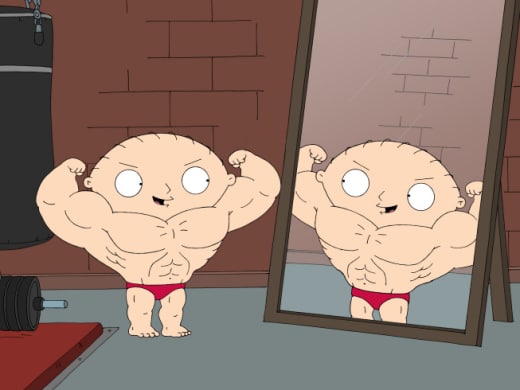 Our Family Guy quotes library is like anyone else's on steroids ... or something.
Steve Marsi is the Managing Editor of TV Fanatic. Follow him on Google+ or email him here.