CSI: NY will ring in the new year with a special guest star.
David James Elliott is set for the January 7 episode of this CBS drama, as he comes aboard as FBI agent Russ Josephson... who also happens to be Jo's ex-husband.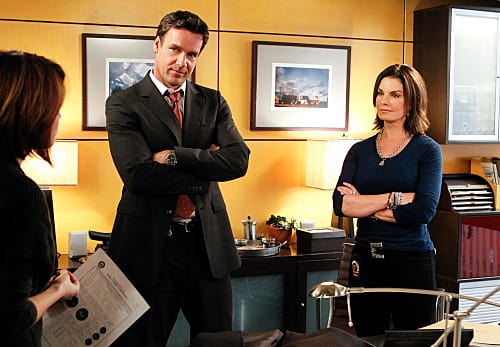 Teases producer Pam Veasey of whether or not these two are totally over:
"It's a relationship of his pursuit, and she's not completely resistant to it. I can't wait for it to air because I want to know if the audience wants him to be around or go, 'No! We want her to be with Mac.' I think the audience will definitely think there's a triangle in motion."
Matt Richenthal is the Editor in Chief of TV Fanatic. Follow him on Twitter and on Google+.