On the heels of this week's season finale, and our subsequent Dexter review, a debate has broken out among TV Fanatics:
How much has Dexter actually changed over the years? Are viewers content with the show's somewhat repetitive nature, which always reverts back to Dexter getting the best of his foe and accepting the presence of his Dark Passenger?
No matter which side you stand on, almost all fans seem to agree on one thing: it really is time for Deb to discover the truth about her brother.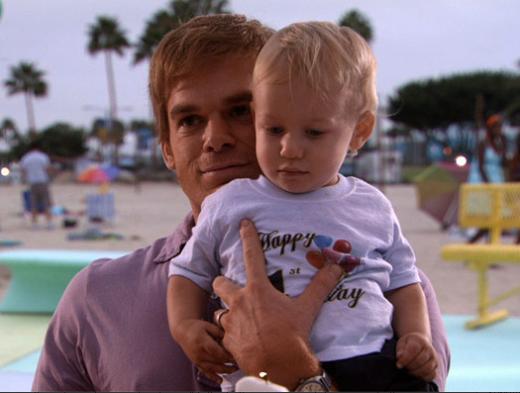 That major storyline was seemingly teased throughout the season, as Deb actually allowed two killers to go free.
Will the next step in this development be taken next season? Producer Sara Colleton told E! News that the groundwork has been laid.
"Deb is slowly coming around to the idea of there being something other than black and white and that there is more than just good and bad. I think the turning point for her was when she killed that bad guy this season. And she and Dexter had that wonderful conversation over a beer when she says, 'I didn't feel anything. And I'm surprised that I don't feel bad for having killed a bad guy.'"
Colleton says the writing team won't meet until February 1 to discuss season six, but did offer this tease to
Entertainment Weekly
:
"Eventually, some season is going to have to deal with Deb finding out about Dexter... we've laid the seeds in her character for a more nuanced reaction, so that whatever way we take, our audience goes, "Okay, that feels right," rather than, "What???"
Are there any guarantees the producer can give us about the season ahead? Said Colleton:
"Deb will learn Spanish, I think Harrison will be seeing his second birthday, and Dexter will still be enjoying the Slice of Life."
Matt Richenthal is the Editor in Chief of TV Fanatic. Follow him on Twitter and on Google+.