Adrian Pasdar - aka The Only Good Thing About the Final Two-Plus Seasons of Heroes - will come on board Castle in a guest-starring capacity over the next two weeks.
The actor will portray FBI Agent Fallon, who arrives on the scene to help Castle and Beckett deal with a growing conspiracy and potential explosion.
But might this role turn into a lot more than just a two-week stint? Pasdar hinted at major plans ahead in an interview with TV Addict.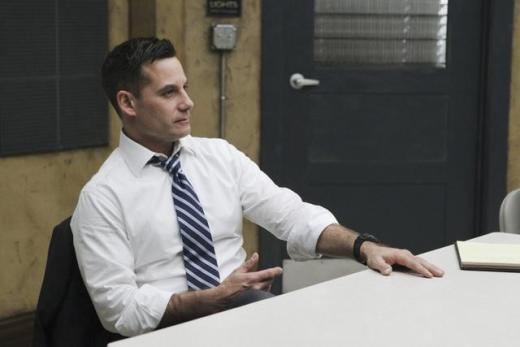 "I said, 'Hey how about we do a season ender with Fallon, sort of a backdoor pilot spinoff?" Pasdar said. "Just kind of as a joke, I sent it off saying what a great time I had, and I got a very nice letter [from Castle creator Andrew Marlowe] saying, 'Well it's not too far off from what we're thinking about'."
Might that really take place? It's a long shot, but Marlowe says:
"We here at Castle were very impressed by Adrian's tremendous presence both on and off the screen, and feel the character of Agent Fallon could easily become the centerpiece of a terrific series. I leave any further decisions to the network, but, regardless, I would do a show with Adrian in a heartbeat."
How awesome would that be, TV Fanatic?!?