Justified is off and running on season two. What can fans expect from the remaining 12 episodes?
Speaking to TV Guide, executive producer Graham Yost asks viewers not to forget about Loretta, the young girl Raylan rescued on last week's premiere. How come? She's the "heart of the season," Yost teases.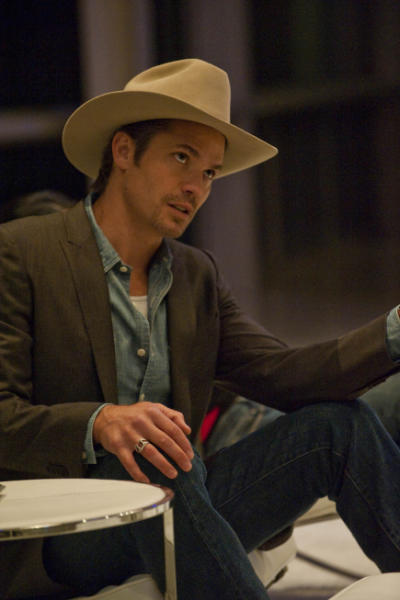 Viewers will be seeing a lot more of Loretta, as Mags tried to play adoptive mother to her.
"She does have a real soft spot for Loretta because she's the mother of three boys and was the only woman in the household for many years," Yost says. "You'll see the depth of that bond from Mags' point of view and what transpires because of that. There are unforeseen consequences."