She's being harassed by Paige and her girlfriend is in juvie, but Shay Mitchell says her Pretty Little Liars character is ready to cut loose. Fans are about to see a lighter side of Emily.
"You definitely get to see different sides of Emily that you maybe didn't see in the first 10. You thought you knew kinda what she was about, but she definitely surprises everybody," Mitchell tells EW. "She does get a little loosened up in 1.19, and she does have some fun that night."
With Maya out of the picture, Mitchell also says there "will be new and past relationships" that will keep Emily busy for awhile. Interesting...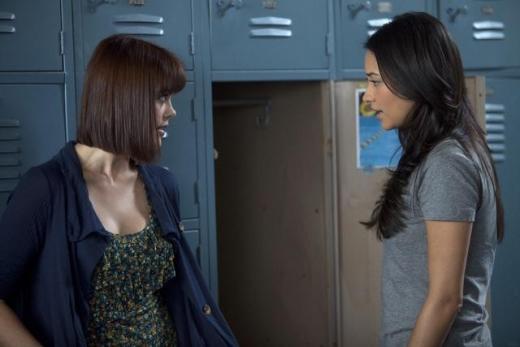 Elsewhere, Mitchell and Ashley Benson appeared on the Ryan Seacrest radio show this week and tried to explain the premise of Pretty Little Liars to their clueless host.
Listen to the conversation below, as the actresses talk about what we can expect on the season finale.