Tyler will return to Mystic Falls at some point this season. And it sounds like he won't be coming back alone.
Sources have confirmed to TV Line that Michaela McManus will reprise the role of Mason's pal Jules at some point over the next few weeks. It's unclear for how long she'll stick around or why she comes back - but the appearance will coincide with the next full moon.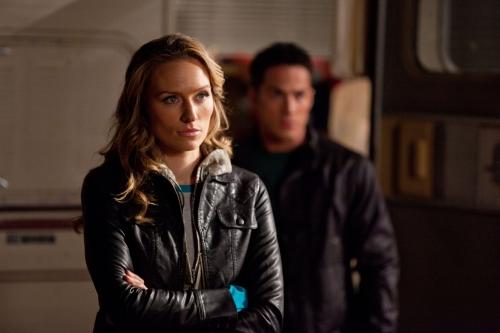 Might these two transition into werewolves together? That would be pretty cool.
Sound off in our Vampire Diaries forum about how you hope the season will conclude.