This week's lottery-winning patient was one of the more sympathetic characters that has been on the show recently. It was interesting that such a lucky man was so unlucky in love (for most of the episode) and so unlucky with regard to his health. 
Thirteen seemed to be overly pessimistic for most of the episode, "Changes", in doubting the motives of the patient's long, lost girlfriend, but Thirteen ultimately turned out to be right.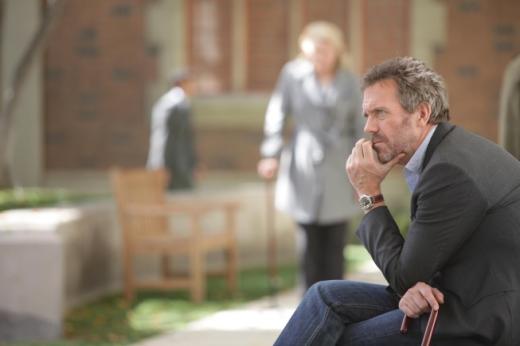 One of the saddest moments of the episode was when the patient realized that the woman was a fraud who was in cahoots with his relative. 
At the end of the episode, however, the patient's luck turned around when he found out he was going to live, and when his real lost love came to visit. 
After continuously mimicking House's pessimism, Thirteen showed that she is still capable of being hopeful when she told House that the patient would be happy even if this woman left him penniless. 
The sub-plot with Cuddy's mother (Candace Bergen) and her threatening suit was somewhat prolonged, but Candace did a great job playing the part of the crotchety, nosy mother.
House and Cuddy were once again forced to explore their issues, and Wilson was stuck playing mediator to keep the pair from self-destructing.
House finally figured out, in the usual style of his medical diagnoses, that Cuddy's mom really just wanted to get them back together.
When Cuddy explained that a common enemy was not enough to get her and House to re-unite, House once again seemed upset about the end of their relationship.
Cuddy's mom definitely made a good point when she insisted that no one else could deal with either Cuddy or House, so they should be together. The tension between them has not really died down over the last several episodes.
Chase and Foreman's bet was somewhat predictable. Foreman had trouble keeping House from raising his blood pressure, while Chase had trouble staying abstinent. Thirteen's statement that people do not change proved to be true and summed up this week's episode.