Welcome to the 71st edition of The Vampire Diaries Caption Contest, our Friday tradition!
This week's Caption Contest winner is Kylee Pyle. Congratulations on a job well done!
The winning entry appears below. Honorable mentions go out to MissBootjah, Azza and Dominique. Thanks to all for playing and best of luck again next time!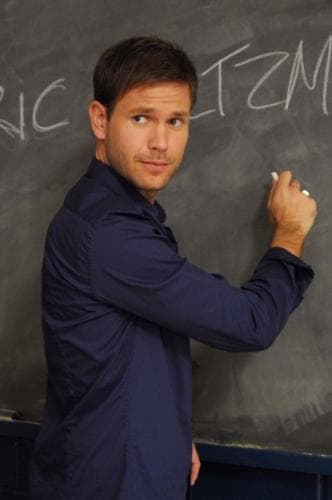 "My name is Alaric Saltzman, your new history teacher. I moonlight as a vampire hunter and am on the hunt to find and kill my wife's abductor, I..." [is cut off] "Yes, I said Alaric..."