Benjamin Bratt is headed back to Modern Family.
The actor, who showed up last year as Manny's father and Gloria's ex, Javier, will guest star again this fall in an episode that takes place at the racetrack. Previews Christopher Lloyd to Entertainment Weekly:
"Jay feels possessive of Manny for the first time and wonders what he's allowed to do and what he isn't as his step-dad. The [racetrack] backdrop becomes kind of a competition between Jay and Javier for Manny."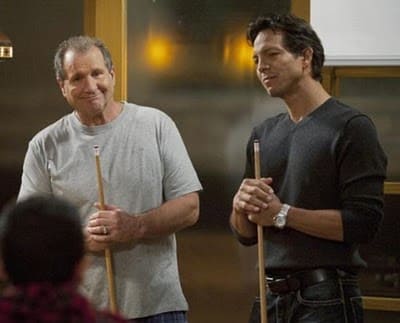 Bratt will also play a key role next season on Private Practice, which returns on September 29.
Modern Family premieres its new season on September 21.