Sam Evans is absent from the most recent Glee promo and most fans of the show know why: Chord Overstreet turned down an offer to appear on 10 episodes of season three. Why?
"I've been writing music my entire life and I had an opportunity to work on a record. It's something I have a huge passion for. I did a lot of thinking and I felt like it was a good time to work on my album and focus on that avenue of my career," the actor told TV Line in his first statement on the departure.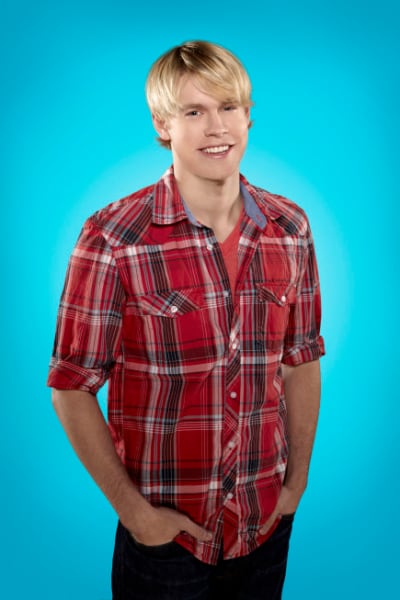 Fortunately, Overstreet isn't leaving the acting world entirely: he'll guest star on an episode of The Middle in September.
Was Chord upset when his series regular option was not picked up on Glee? Yes, he describes his reaction as "bummed," but said his co-stars on tour have been nothing but supportive. For more from the aspiring music star, read the full interview at TV Line now.