Daniela Ruah will be pulling double duty this fall, for at least a week.
The NCIS: Los Angeles actress will bring her character of Agent Blye over to Hawaii Five-O, according to the star herself who Tweeted this morning: "Aloha. Read my lips closely… Kensi will make her way to Hawaii Five-0 this season! Stay tuned… "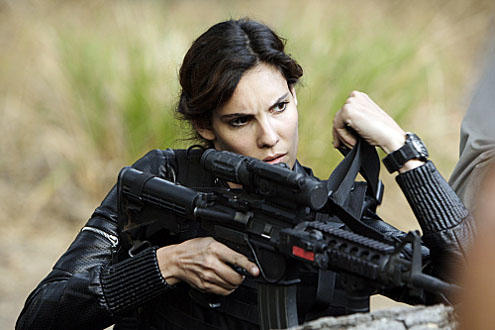 No other details have been released, but Kensi will make her way to a very busy island this fall. Already confirmed for Hawaii Five-O are: Terry O'Quinn, Tom Sizemore, William Baldwin, Lauren German Patty Duke, Peter Fonda and Autumn Reeser.