Sarah Jane Morris' E.J. Barrett, who caused quit a stir this spring, will return for the NCIS Season 9 premiere. Will she stick around the agency beyond September 22?
"There's a new wrinkle in [Tony and E.J.'s] relationship, and I would say it is somewhat troubling," says Michael Weatherly (Tony), in an interview with TV Guide.
"I think Tony questions a lot of things about her," the actors says. "And I don't think there's any going back to their initial blinky-blinky, lovey-dovey plot."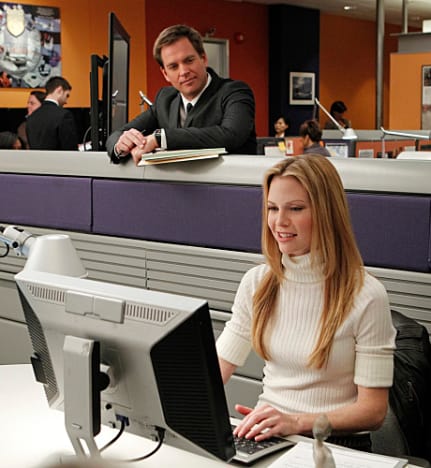 That doesn't necessarily guarantee major Tony-Ziva developments, though.
"Tony ultimately has to lean on himself. He has to figure some of his own stuff out," Weatherly says, adding, in open-ended fashion, that this "might make him more able down the road to approach a relationship with Ziva."
Sound off with your comments below and be sure to visit TV Fanatic regularly for all the news, episode previews and NCIS spoilers we come across.
Steve Marsi is the Managing Editor of TV Fanatic. Follow him on Google+ or email him here.