Dexter won't be an all-boys club this season, and that's because the star of My Boys is headed to Showtime.
Jordana Spiro will appear on multiple episodes of the drama as someone TV Line describes as an "acolyte" of Colin Hanks' Travis and Edward James Olmos' Professor Gellar, the latter of whom is the season's big bad, a remorseless, unusual serial killer.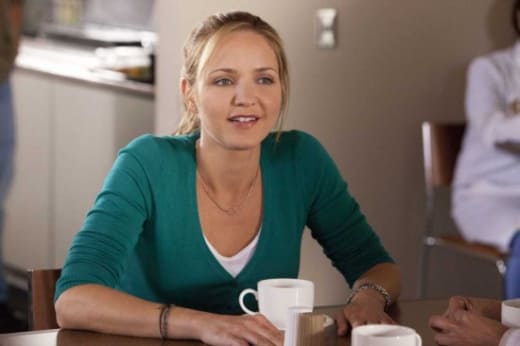 Spiro most recently stopped by Harry's Law and won't show up on Dexter until late in Season 6, which debuts on Sunday, October 2.