Ricky Gervais is headed to Family Guy, for more than just a one-episode appearance.
The actor, who told London's The Daily Telegraph that the Fox hit is his favorite show, will come on board for a full season a Billy Flinn, a dolphin who moves in to Quahog.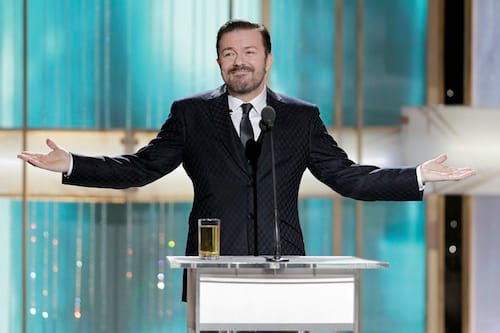 "I watch two a night and I'm slightly obsessed," Gervais, who created the British version of The Office said. "When Seth McFarlane phoned me out of the blue and said he was a huge fan. I was delighted. It was such a joy working with the team and I really like the way my character looks too."
No word yet on when Billy debuts or why he swims to Rhode Island.