The Secret Life of the American Teenager Review: "The Games We Play"
Leigh Raines at .
Amy and Ricky have been doing really well this season in their relationship, but, alas, she still wants more. Something she readily confides to Madison in "The Games We Play." She wants a proposal.
Little does she know that Ricky is already planning on proposing to her the night he graduates from high school. Ricky is well aware of Amy's strong desire to get married and is amused at the lengths she's going to try and persuade him. Not nice Ricky!!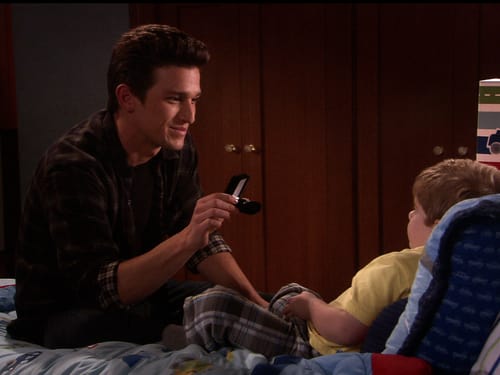 Ricky telling John the storybook version of his life and asking if he should propose to mommy had to be one of the cutest things I've ever seen. I'm really hoping that this proposal goes down and Adrian doesn't sabotage it. I know she's unhappy and vulnerable and pissed that Dante didn't call (I'm pissed at him, too!), so I'm not going to give her a hard time.
I was glad to see her at least channel some positive energy from her pain and try to graduation on time.
Speaking of graduation, since when do you need a date? Grace, watch who you call desperate girl. Instead of saying it to your best friend, perhaps you should be saying it to your ex-boyfriend. For Pete's sake, Jack asked you and your boyfriend on a three-way date just so he wouldn't be alone on graduation!
By the way, Daniel, way to show how much older and mature you are when you told your girlfriend she has to choose between her friends and you. Hi, she's a girl in high school. Get real.
From immature to mature, Madison, I am just loving this transformation! The character is suddenly far wiser and less whinier and I'm totally down with it. Lauren needs to ditch Jesse, who only wants to get her into bed - and she and Madison need to team up for some sort of girl power, Thelma and Louise-type of adventure. Just no cliffs!
See you all next week for graduation! And possibly a proposal...