Another week has gone by and, with it, another Vampire Diaries Caption Contest.
We appreciate every entry and we got a good chuckle out of a great many, but Winchiwitch takes home this edition's top prize for combining the world of L.J. Smith novels with The CW series itself.
Check out the victorious submission below and remember to return and play every week!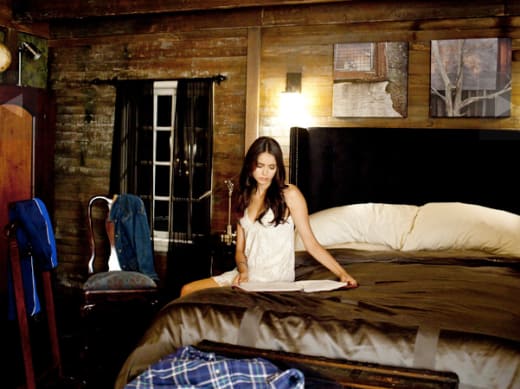 Who the hell is this L.J.Smith?! Why is she spying on us?! And when was I blonde?