Against the Wall Exclusive: Kathy Baker on Cooking, Co-Stars and Chicago
Matt Richenthal at .
Kathy Baker is a three-time Emmy Award winner who can pretty much pick her roles at this point in her career. So, why Sheila Kowalski on Lifetime's Against the Wall?
It all came down to one scene in the pilot, the veteran actress told me last week, the one where Shiela and Abby are in the church: "It just said everything about their relationship. It told me everything about their family and I knew I wanted to be a part of it."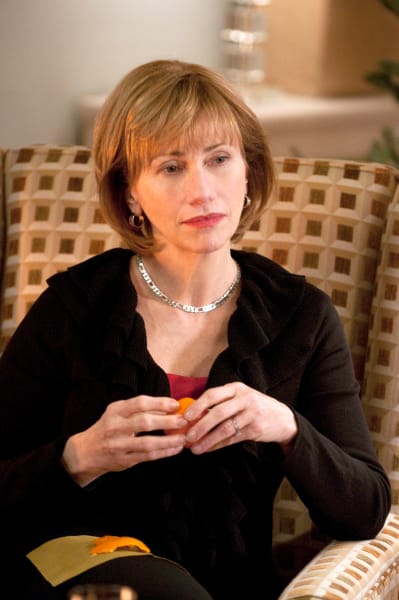 Baker has many other connections to the series, as well: she worked with creator Annie Brunner on Saving Grace; like her character, she has a cooking background, having attended Le Cordon Bleu many years ago; her son has been living in Chicago (where the show is set) for three years now and her husband has directed plays there.
"Annie is from Chicago and the series is based on her family," Baker said of Brunner. "I'm playing her mother, which can be stressful, but is also an honor. She has three brothers and the family is very close-knit."
Baker also raved about co-star Treat Williams ("We're the old stalwarts. He's so professional and fun at the same time."), while giving fans a tease at what's ahead:
"A choice is made by Abby" in her love life, while "Leena has her baby in a very exciting place, which involves Abby taking care of the birth."
Against the Wall airs Sundays on Lifetime at 10 p.m.
Matt Richenthal is the Editor in Chief of TV Fanatic. Follow him on Twitter and on Google+.