Community is taking a Golden Girls approach to casting.
Larry Cedar (Deadwood, Two and a Half Men) will appear on an episode of the NBC sitcom this fall as Pierce's father, even though the actor is a dozen years younger than Chevy Chase.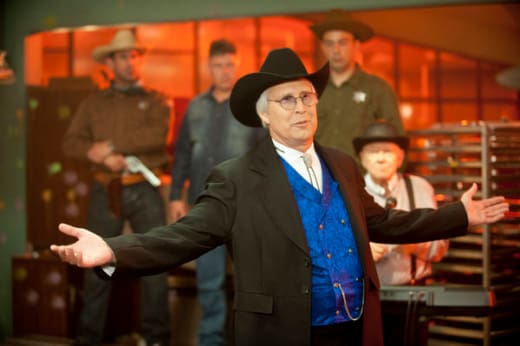 Pierce left the study group in May and creator Dan Harmon tells TV Line the grumpy senior citizen "is going to have no shortage of trials to overcome this season. Pierce is going to have an encounter with his father - who we may have thought was dead, but it turns out is still very much alive and very much a force in Pierce's life - after he makes a decision with the Hawthorne Moist Towelettes company that his dad doesn't approve of."
Community returns on September 22 with new episodes and new characters played by John Goodman and Michael K. Williams.