Stefan hits a wolfseye on this edition of The Vampire Diaries Caption Contest!
We appreciate everyone who submitted an entry and made that reference this week. Each made us laugh. But DamonSucksMyWorld (=liarsunited) was selected as the winner because this user referenced guest star David Gallagher's time on another CW (or WB, back then) hit.
Check out his/her caption below and remember to come back and play every single week!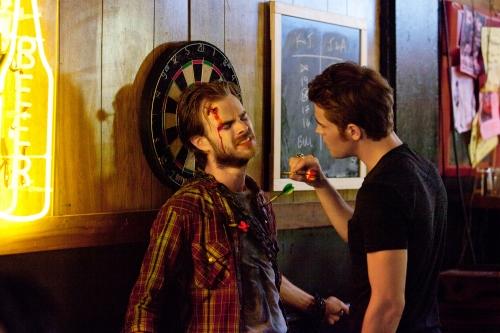 I'll make you wish you were still on '7th Heaven!