Things aren't looking so Gleeful for Damian McGinty.
When Glee returns on November 1 with "Pot O' Gold," this Glee Project winner will make his debut as a foreign exchange student who lives with Brittany; causes some tension between her and Santana; and apparently doesn't get along too well with certain students at school.
Courtesy of Entertainment Weekly, see what we mean in this episode still: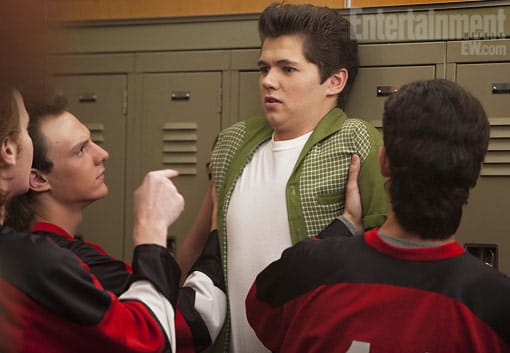 McGinty will appear on seven episodes of Glee this season. While it remains off the air, remember to meet up with fellow fans and discuss what's to come in our show forum.
[Photo: Adam Rose/Fox, EW]