Grey's Anatomy featured yet another unusual surgery this week, along with the appearance of Catherine Jackson and the hospitalization of little Zola.
So, what can fans expect next Thursday night? Sex. Sex. And more sex. Really, just watch the official promo for "Poker Face."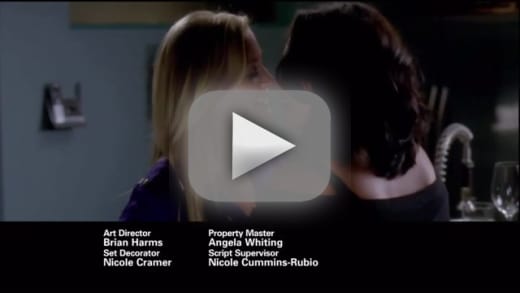 Okay, the episode won't just focus on couples getting their intercourse on. ABC also teases the following developments to come:
Meredith will give guidance to April regarding Bailey's clinical trial.
Callie will grow annoyed by Arizona and Mark's new bond.
Alex and Teddy will work together on alternative surgical methods for a patient.
Cristina will struggle with a spinal procedure.