Our official NCIS review broke down Tuesday's episode in great detail.
Now, TV Fanatic staff members Steve Marsi, Matt Richenthal and Eric Hochberger have assembled for a weekly Round Table Q&A discussion of events from "Thirst."
Join in below, as we analyze various aspects of the team's adventures ...
----------------------------------
What was your general take on this episode?

Steve: As I said in my review, it wasn't one of my favorites. The fact that another team member fell for a person that turned out to be the bad guy - a manipulative murderer at that - felt like a bit of a stretch, and the resolution to the case was a bit thrown together as well. Still, a mediocre NCIS is better than a good episode of most procedurals.
Matt: After almost 200 episodes, they're bound to produce some that aren't up to par. That's fine with me as long as they bounce back strong, as it looks like next week will. 
Eric: Not the best but still plenty of good parts.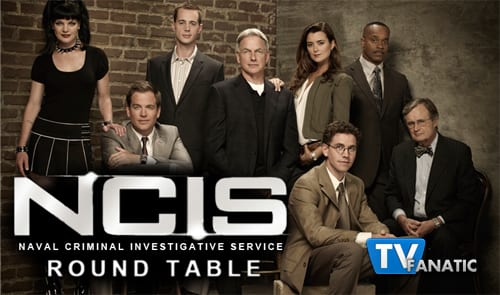 What was your favorite quote or scene?

Steve: Ducky's first dinner date with Mary. Sure, she turned out to be unstable and capable of truly awful things, but the old guy's still got it! What a smooth operator. It was great to see David McCallum have a chance to be on screen more than usual, even if I wasn't thrilled with the direction of the plot.
Matt: There were plenty of good comedic moments in this episode, but on a more serious note, Dr. Mallard's decision to not reply to that last Scholar Date message was a great way to end it.
Eric: Tony and Tim's chat with that security guard killed me.
Did you guess that Mary was the killer?

Steve: It actually took me awhile, given that we'd just seen character-heavy episodes with quality side plots that didn't involve the case (Abby's brother, Tony's old schoolmate). I didn't expect the writers to go there, though it did become apparent they were at a certain point. There was also some wishful thinking on my part, wanting it to work out for Duck.
Matt: I'm not as down on this twist as some - it's TV, and here's only a select amount of time to show the characters' personal lives unless they intertwine with the case - but it was telegraphed pretty early.
Eric: Right away. It was obvious something was amiss from the sheer amount of screen time she was given and how well it was going. Also there were some clues dropped regarding her profession.
Where does Ducky go from here?

Steve: I'd love to see him begin and maintain a stable relationship. Part of the reason I liked the idea of this episode (the first half, at least) was that it tackled something different - romance after 60, 70.
Matt: Apparently not back to online dating just yet. He should land on his feet eventually. Maybe he'll meet someone new at Palmer's wedding. One of Breena's older relatives, perhaps? Just an idea.
Eric: Back to talking Palmer's ear off. And dating Penny, fingers crossed.
Share your predictions for next week's episode.

Steve: Anytime Gibbs and Fornell are together is classic, but now we get to meet the woman they both married? Can't wait. Joe Spano (Fornell) is a great example of a recurring actor who never feels wasted like Cheryl Ladd did in this episode. Diane Neal, Ralph Waite, Robert Wagner and Muse Watson (RIP Mike) are other examples.
Matt: What NCIS does so well is reveal small pieces of personal information about the team, slowly and subtly within the context of a caper that's believable and compelling. Hopefully next week and future episodes recapture that magic formula and don't try to force it like this week, which one guest star dominating both the case and character elements. That said, the former Mrs. Gibbs is a must-meet.
Eric: Gibbs' ex-wife calls him Mr. Woodchuck. How can this not be good?
Steve Marsi is the Managing Editor of TV Fanatic. Follow him on Google+ or email him here.