Pretty Little Liars Exclusive: Sasha Pieterse on Halloween Special, "The Before of Things"
Matt Richenthal at .
ABC Family is taking the unusual step of airing a special Pretty Little Liars episode tomorrow night, and star Sasha Pieterse has perfectly summed up what viewers can expect from "The First Secret."
"It's the before of things," she told me in an exclusive interview, hinting that we'll flash back to a time when Alison was alive and things in Rosewood hadn't yet spiraled fully out of control.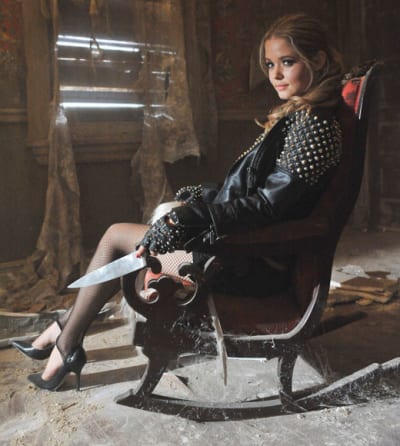 "What you've seen so far of Alison has been from the girls' point of view," Pieterse added. "But this episode finally shows things from her point of view."
Such as? Viewers will see the beginning of Alison's friendships with the girls, including many first encounters (including this one with a non-blind Jenna).
The series is airing this episode as a "treat for the viewers," the actress says, as events on it won't necessarily play a role when the show returns for its winter run in January. But that doesn't mean some juicy information won't be revealed that may help fans have a better understanding of various Pretty Little Liars.
After all, Pieterse teases, the installment is "called 'The First Secret' for a reason."
Visit TV Fanatic the moment this Halloween special concludes for a detailed review.
Matt Richenthal is the Editor in Chief of TV Fanatic. Follow him on Twitter and on Google+.