Give Glee credit for guest star diversity...
Following the announcement that Real Housewives of Atlanta cast member NeNe Leakes will appear on the Fox hit next month as a synchronized swimming coach, TV Line now confirms that an Oscar winner will also make a cameo on the January 17 episode. Sort of.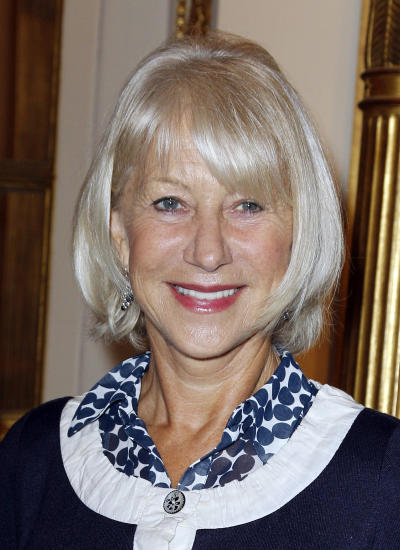 Look for Helen Mirren to provide the "inner voice" of an unknown character, network sources say. She will be responsible for a few "long and hilarious monologues" at various points in the installment.
Whose thoughts could possibly be relayed by the voice of an older British woman? No student or teacher comes to mind, that's for certain.
Elsewhere, it's now also been confirmed that Ricky Martin will guest star on an early 2012 episode. The singer will portray a Spanish teacher.