Another week down, another Vampire Diaries Caption Contest in the books.
Thank you so very much to all who submitted entries for this edition, as many of you tried to get inside Jeremy's head while he hugged a ghostly ex-girlfriend. But user "May" made us laugh the hardest via the caption below, which tweaked other readers in a playful manner.
It's true. We get A LOT of Twilight Saga entries. Check out the winner now and remember to come back and play every Friday!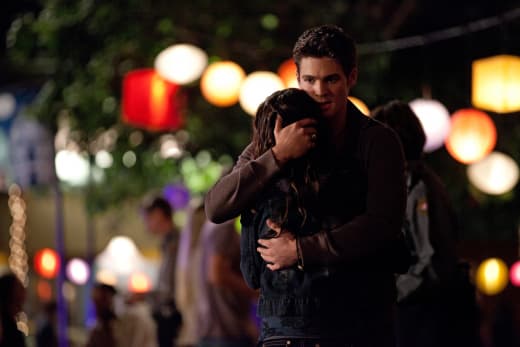 Jeremy: I know. Just one more movie and all the Twilight references will finally end.