On season six of Dexter, Colin Hanks portrayed a mentally unbalanced serial killer.
On an upcoming episode of Happy Endings, the actor will take on a role that's slightly less of a stretch: himself.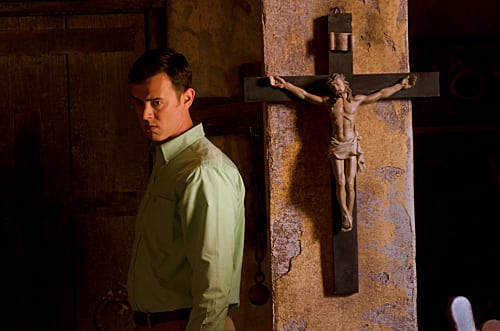 According to Entertainment Weekly, the young actor will guest star this spring as a famous pal of Zachary Knighton's Dave. He'll show up as a customer of the Steak Me Home Tonight truck, which has grown into a major Chicago hot spot.
Happy Endings airs a new episode on February 8.