Last night's Gossip Girl winter premiere answered many questions, but also left us scratching our heads. In the aftermath of "The End of the Affair," show-runner Josh Safran is here to pick up the pieces.
The show's executive producer explains his reasoning for the unusual format of "The End of the Affair" and what's coming up next for Dan, Serena, Chuck, Blair, Nate and, of course, Gossip Girl herself.
Excerpts from his interview with E! Online below ...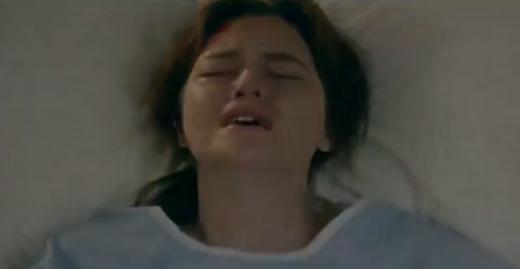 On why the time jump occurred: "We didn't want three months to pass in our normal summer because we wanted Blair to not be that far along in her pregnancy so we could tell more stories without having her to have a baby bump."
"We decided to use [the winter hiatus] as a vehicle to get the show's timing back on track. It'd be very painful to watch her mourn so much onscreen. She still mourns obviously, but we didn't want to dwell on it every single episode."
On the real Charlie being revealed: "I really am proud that that reveal did not get out. It's so funny because just Tuesday shots got out of (Ella Rae Peck) and Chace and I was like, 'F--k!'"
"People started writing online, 'I wonder if this is the real Charlie,' but didn't know for sure. We got so far, she's been shooting since, I don't know. That was episode 11 and we're shooting episode 18."
On a love triangle becoming a square: "What I said at the top of the season was this was pretty much going to be a romantic love triangle between Chuck, Louis and Blair and that Dan was going to be more a friend of Blair."
"The second half of the season, that triangle absolutely becomes a square in a major way. That's where that story's going."
On Dan writing Louis' vows: "Just because the audience finds out Dan wrote the vows doesn't mean Blair finds out."
On obstacles always facing Chair: "I'm hoping fans agree that the struggles Chuck and Blair keep coming up against are good struggles. It's like just when they think they've conquered one aspect that was keeping them apart, another one pops up. I believe that is always going to be Chuck and Blair's issue with each other."
"They just can't seem to get it right. The thing is can Chuck and Blair ever be in a place where they can meet each other eye to eye or will one always a few steps ahead of the other? That's never boring to me."
On Derena fake dating: "The fake dating starts out meaning more to Serena than it does to Dan."
On Gossip Girl stepping into the mix: "Not only is it about to get complicated, I don't think Gossip Girl has ever seen anyone go head-to-head with her before. She's always been head and shoulders above the rest, so now the idea what Serena might challenge her reign is definitely going to ratchet up the tension."
Steve Marsi is the Managing Editor of TV Fanatic. Follow him on Google+ or email him here.